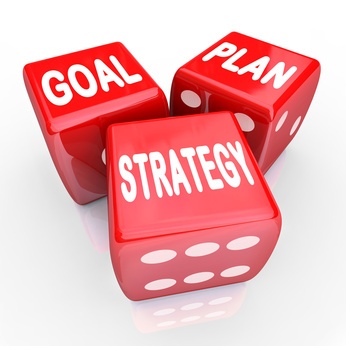 Recently, I wrote a blog that focused on 8 steps to creating a successful compliance communication plan. It drummed up a lot of excitement around the office, and we've had many people ask us to dive deeper in to the content surrounding each individual tip. In fact, the infographic has been so well received that we created some communication planning templates to compliment it. But I recently asked myself, "Why stop there?"
No matter where you are in the process of 2016 planning, I want to share some key steps that will help you along the way in a series of blog posts.
Part I: Compliance Communication Goals
The first step in planning for your compliance communication strategy is identifying key goals. You'll want to understand the "why" behind all of your messaging, which will help you choose the right content and distribution channels for each layer of your audience. Here are some things to consider:
Identify the most important issues. This will be paramount to how you plan each week, month, or quarter of your strategy. Is Q1 be the best time to for the annual Code of Conduct refresher? Can you align some messaging with National Data Privacy and Security Month? Should Giving and Receiving Gifts messaging start in November to anticipate the holiday season? These are all things to consider when you define your goals.
Understand who these issues affect. To prepare for your planning, you will want to consider who is affected by these important issues. The people who are most affected will be your primary audience, while the people who make decisions about these issues will be your secondary audience. Although we'll discuss how to analyze each layer of your audience in Part-2 of this series, it is important to consider the audiences affected by each of your goals before you begin to define them specifically.
Compare goals with the corporate mission. Give yourself a "reality check" as you begin to lay out your plan, ensuring that you understand what you can or cannot accomplish based on your organization's mission, values, and beliefs. Although you can create some positive change within your company by communicating consistently over a long period of time, you don't want to face an uphill battle each step of the way. If you're concerned about what you or your department can achieve, a well-thought out plan can be the best way to start internal conversations to get the support you need. Don't forget that starting small can often lead to more opportunities down the road.
Communication Tip: Setting communication goals can often be a great way to engage members of your team. Setting up time throughout the year to discuss and evaluate goals with your colleagues will keep your plan on track, allow for multiple perspectives to evaluate your success and struggles, and keep the team feeling motivated and involved.