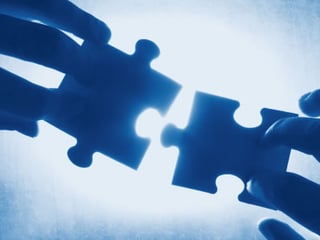 Be sure to align your compliance and ethics messages with those of other internal departments and individuals in your organization. Whether you are a department of one or of many, and regardless of how large or small your business is, you won't want to overwhelm your audience or send out competing messages. In Part 4 of this series, there will be a closer look at alignment with HR-related communications specifically. For now, here are some things to consider when you initially begin your message alignment:
Understand the current communications process. Are there specific groups or individuals responsible for internal communications? If so, reach out to those individuals and get a better understanding of how many internal communications are sent on a regular basis (anywhere from daily or weekly, to annually and beyond) and what the process is for adding your messages to the calendar. This will ensure your communications enhance, rather than detract from, other messages.
Align new messaging with current compliance (and HR) messaging. You may have some mandatory, pre-scheduled messaging regarding compliance and ethics that you do not want to disrupt, so it is important to align (or replace) your old and new messaging. If any of the current messages contain endorsements from senior leadership (your tertiary audience, as we discussed in Part 2 of this series), they may carry more weight and should be aligned with accordingly.
Use past survey methods and results to your advantage. Chances are, you've communicated to your audience in the past about compliance and ethics. Use past survey and poll results to see what types of communications resonate with each of your audiences. If you're starting a new program or are new to the team, reach out to your colleagues in HR. They may have some valuable insight to the ways their messages have (positively or negatively) impacted your audience.
Communication Tip: Message alignment is an important step in the communication planning process for every department in an organization. If you don't have a company-wide strategy, this is the perfect opportunity to get one started.