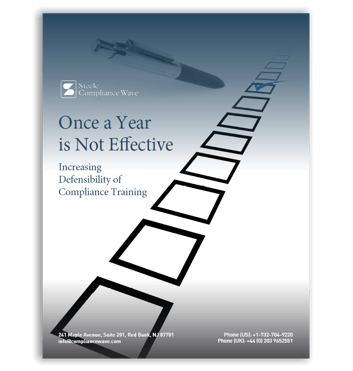 2019 guidance from the DOJ clarifies and reinforces the need for compliance programs to be "truly effective".
Read this whitepaper to learn why once a year compliance training is no longer acceptable by the DOJ, and what you can do to drive effectiveness in your program.
Learn why microlearning has become the new gold standard of compliance training for many of the world's largest companies like Microsoft, Adobe, and General Motors.



See how microlearning compares to traditional once a year learning on a scale of information retention & engagement



Learn 7 key benefits that microlearning offers to maximize employee engagement and the effectiveness of training.
Read this whitepaper today!
Download Your Whitepaper Here