Watch this Exclusive On-Demand Workshop "Customizing Compliance Content: Making Hard Work Easy".

This 30-minute workshop will details how tailoring your training content can have a positive effect in your learner's engagement and how you can easily customize the content in Steele Compliance Wave's Microlearning Content Libraries.


What You Can Expect:
Learn how to use Steele Compliance Wave's content to match your organization's branding, messaging and content delivery methods


See how personalizing your content can make your compliance program more effective overall.

Get a look at The Largest Compliance Microlearning Libraries In The World

Listen to a live Q&A session with Compliance Professionals like yourself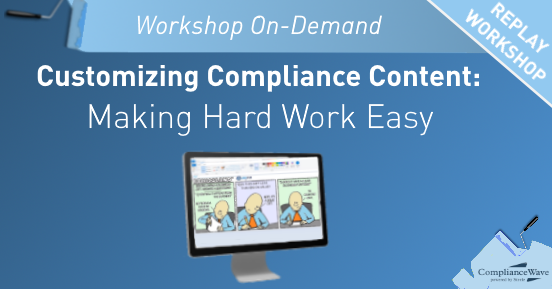 Watch The Webinar Now!