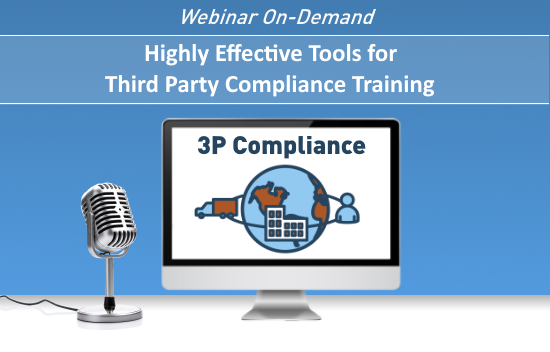 Watch this 30-minute walk-through of highly effective compliance videos, modules, and tools designed for training third parties on a global scale.

Hear how these tools have enabled over 500 companies like Brother, Maclean-Fogg, and UCB Inc. to effectively avoid compliance risks that can occur while working with third party companies along supply chains and how you can leverage them for your program too.
What you Can Expect:
See live demonstrations of industry-leading training videos and interactive modules from Steele Compliance Wave's Third Party Training Library.


Hear how microlearning has drastically increased the effectiveness and deliverability of training to third parties on a global scale.



Get an inside look at the world's largest & most comprehensive Libraries of compliance microlearning tools.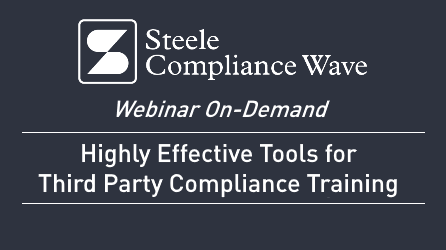 Fill the form to watch the webinar