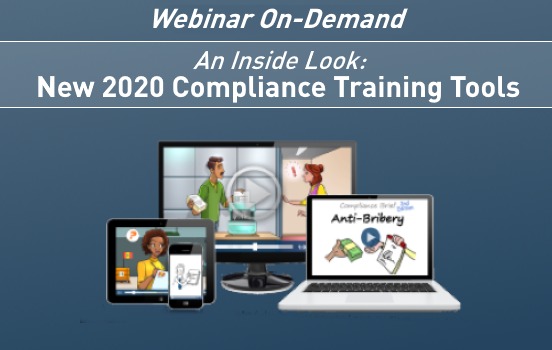 Registration is open, but seats are limited.
Watch this 30-minute Webinar Demo replay of the dozens of new, cutting-edge compliance training tools now available in the Steele Compliance Wave Microlearning Libraries.

This quick 30-minute webinar offers an exclusive look at tools, modules and videos developed in 2019 and now being used by over 500 industry-leading global companies such as Adobe, IKEA, Hillrom, and Emirates.

What you Can Expect:
See newly-introduced formats and versions of compliance microlearning tools and how they can be used to make a big impact in your program.
Get an inside look at Steele Compliance Wave's brand new Trade Compliance Library of innovative training videos and tools.
Hear about Steele Compliance Wave's new training tracks and content for Compliance Training for Managers and even Board of Directors Compliance Education.