Watch Compliance Wave's newest Virtual Open House to:
Hear tips from Nick Johnson, a Business Ethics & Compliance Analyst at JetBlue, in a discussion about how to create an engaging compliance and ethics communication and training program using Compliance Wave and other tools.




Learn how compliance professionals at other organizations are successfully building a culture of compliance with creative outreach

initiatives

.


Develop strategies to roll-out your 2019 Compliance program and measure its success.



Listen to a live Q & A to get tips and advice from other compliance professionals like yourself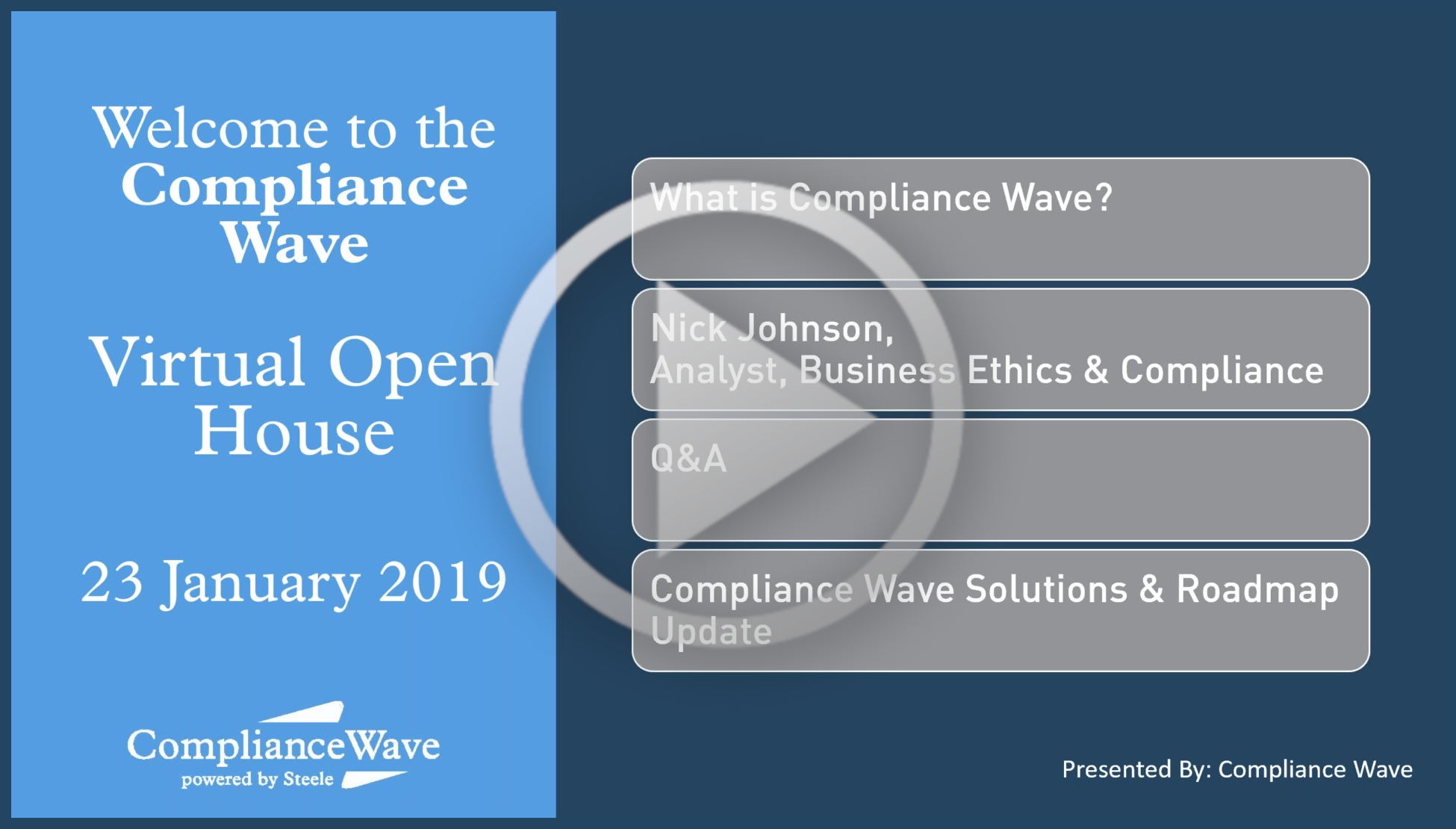 Watch Webinar Now!